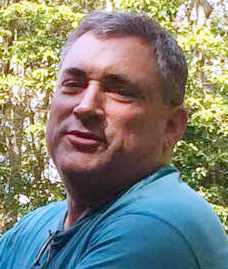 Mark Swainamer, Master Plumber, has been a life long resident in SouthCoast, Massachusetts. He learned the plumbing and heating trade at UA Local 77 Plumbers and Pipefitters Apprenticeship Training Program. Mark has also completed 2 years study towards a mechanical engineering degree at UMass Dartmouth.
Mark has held a Massachusetts master plumber license (# 11578) since 1991 and journeyman plumber license (# 22149) since 1989. Mark's experience and expertise is trusted by residents and businesses including Lakeville/Freetown area schools of:
Old Colony Regional Vocational Technical High School
Assawompsett Elementary School
Freetown Elementary School
George R. Austin Intermiediate School
Freetown-Lakeville Middle School
Apponequet Regional High School
Mark is committed to the his profession and providing the best possible service with honesty and integrity.
Mark's goal is to provide outstanding service using high quality materials and products.

Mark will guide you in the selection of top preforming appliances, heating systems, hot water heaters and boilers, including Viessmann the industry leader in boilers.
Mark will provide you with a free, honest and accurate estimate and get the job done right.

Visit MassSave.com rebates page to learn how you can get cash back and lower your energy costs on cooling and heating products as well as appliances. For advice on your rebate selection contact Mark today!
Licensed, bonded and fully insured.